MENU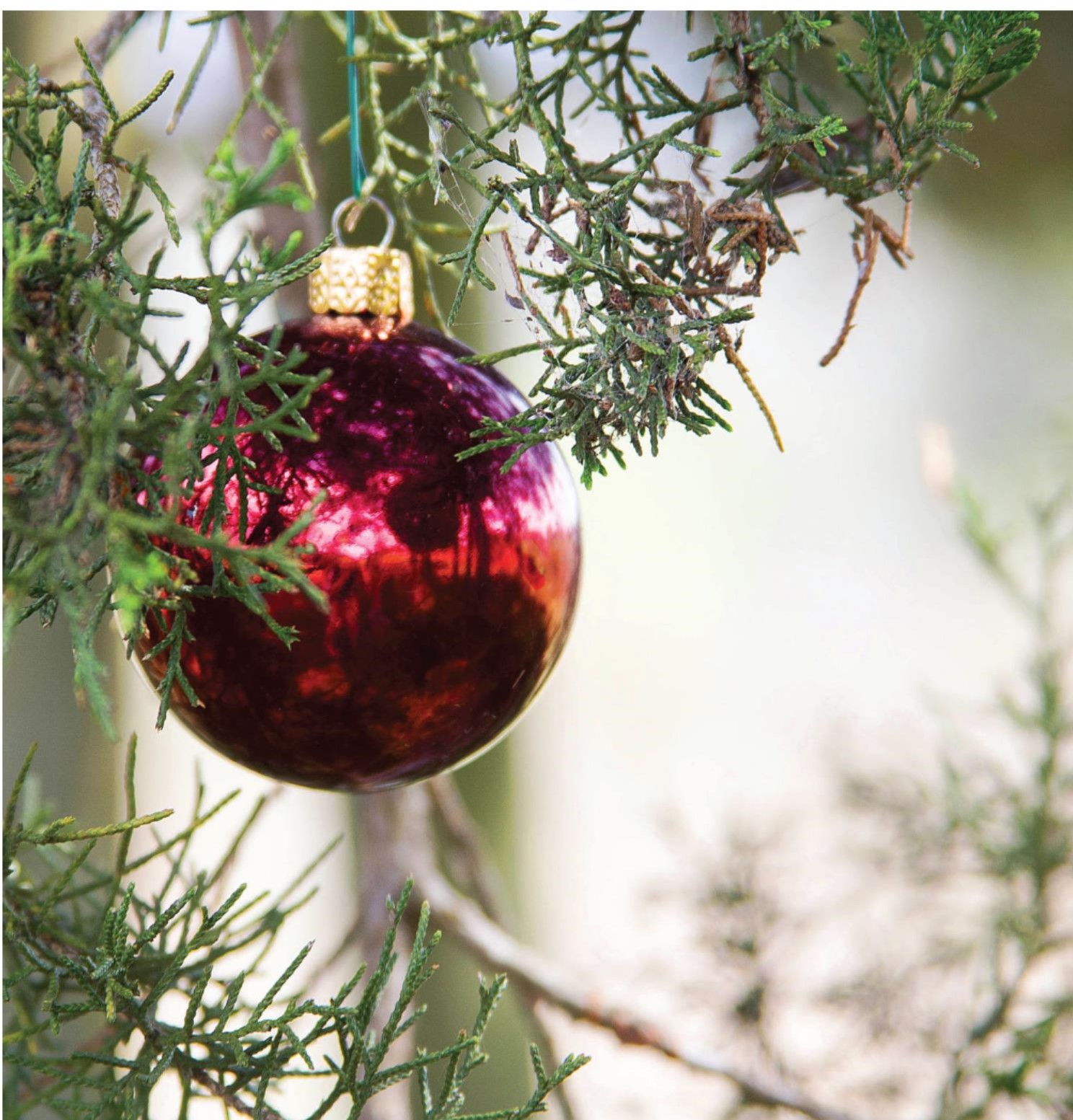 Wishing you a Merry Christmas and a Happy New Year!
NEWS YOU CAN USE!

THREE DIVERS DEEP, Book 7 of the Series is NOW AVAILABLE in hardcover on Amazon.com!

Don't forget to post a review!
THREE DIVERS DEEP - BOOK 7
Available EXCLUSIVELY through this website

Forms can be downloaded HERE

Three Divers Deep
Book 7 of the Donald Youngblood Mystery Series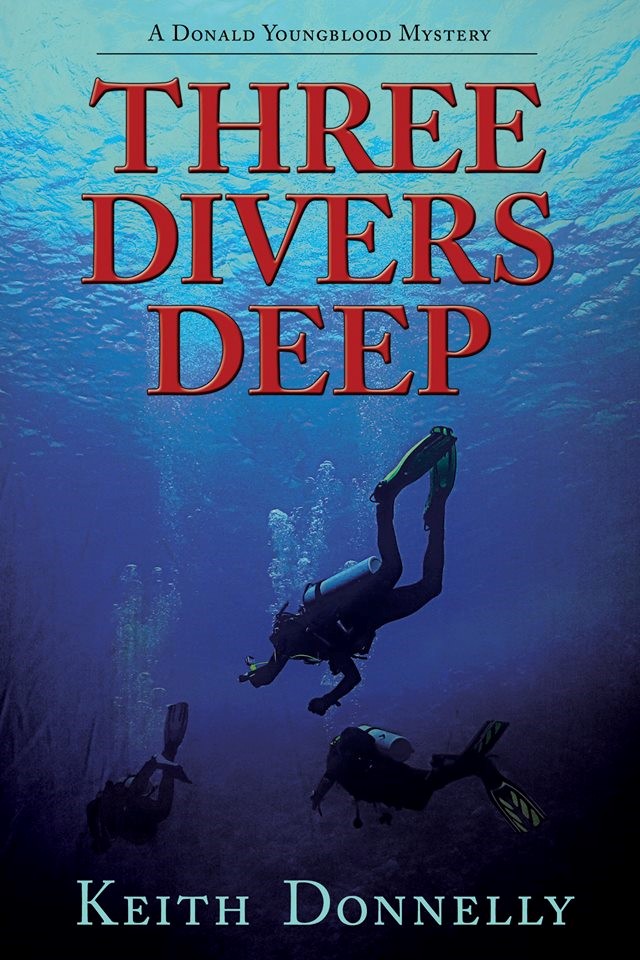 Don Youngblood was enjoying a peaceful Saturday morning. Then, his previous boss from New York phoned for a favor. A belly dancer is missing and a financial hotshot employee is lovesick and under-performing. Youngblood's Mission: Find the missing belly dancer. Problem: A male witch (warlock to some)is also looking for the belly dancer.

A few days later, a call for help from a previous local client whose granddaughter has been kidnapped and Youngblood's life is anything but peaceful. A kidnapping, serial killer clown and a sleaze-bag from the past who has seemingly risen from the dead are all part of a second case; one that leads Youngblood through a labyrinth of clues and dead ends to a shocking and deadly conclusion in the desert of New Mexico.

Three Divers Deep proves to be another crackling entry in the Donald Youngblood Mystery Series.


Three Daggers Dripping
Book 6 in the Donald Youngblood Mystery Series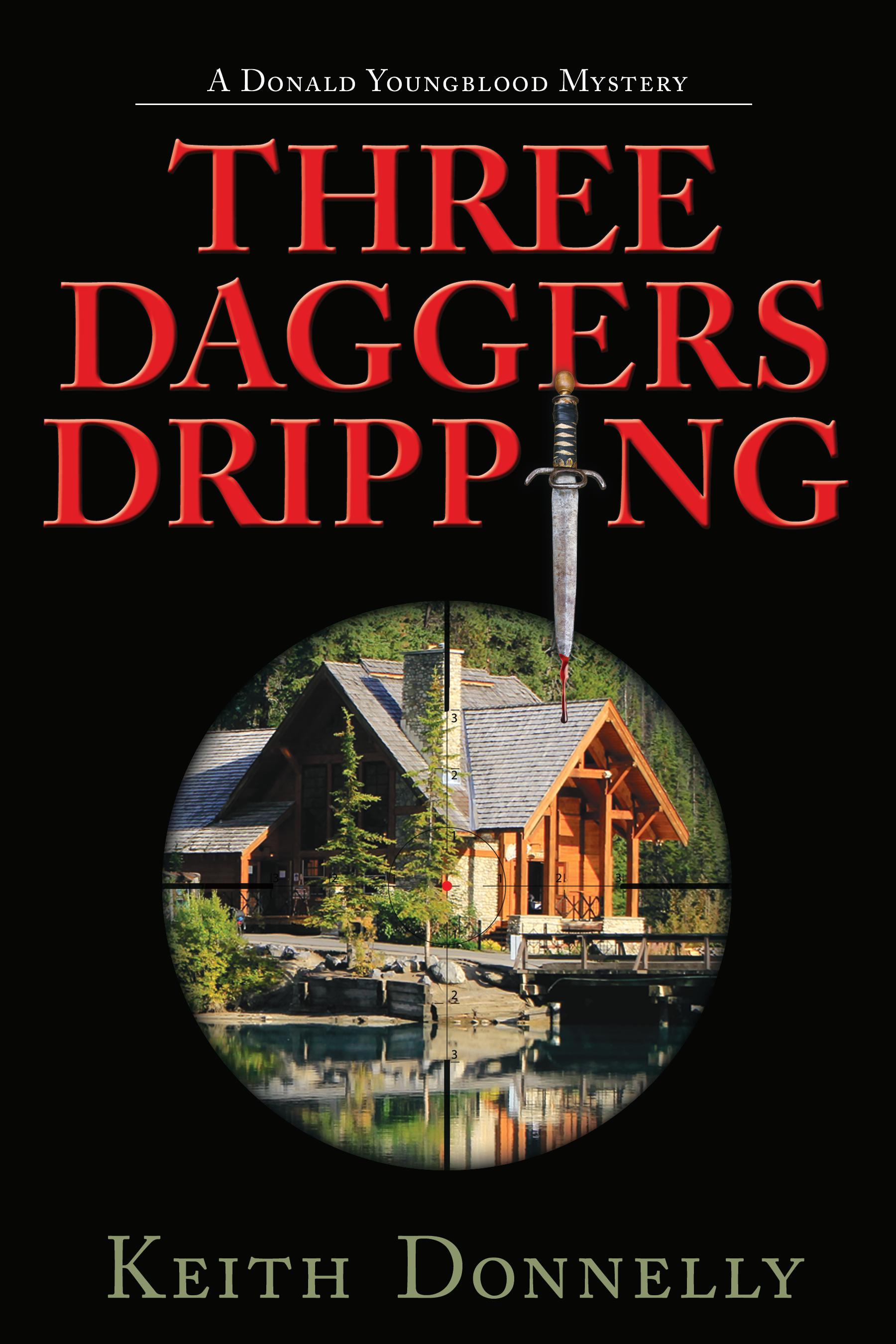 Eight years ago, Sheila Buckworth's ten-year-old son, Michael, disappeared with another young boy. The authorities classified them as runaways—no ransom note, no reason to believe they were abducted. Now, Sheila thinks she knows what happened to Michael and wants Donald Youngblood to prove it.


The case soon intersects with an FBI terrorist investigation when Youngblood and sheriff's deputy Billy Two-Feathers find themselves in the desert of southwest Arizona on the Tohono O'Odham Indian Reservation uncovering a sinister plot to inflict damage on the U.S. government. Racing against time to discover the lair of the terrorist group known as the Midnight Riders, Youngblood and the FBI must thwart the plan before the group can execute its "big event."


Meanwhile, Youngblood's adopted daughter, Lacy, asks him to investigate the death of a classmate. Clay Carr, a local all-state football player, has crashed his car and killed his girlfriend. As Clay remains in a coma, Youngblood learns the crash was no accident. Working with his police-detective wife, Mary, he travels through a maze of dead ends trying to find the person responsible.


Juggling two cases is nothing new for Donald Youngblood, who once again proves he is up to the task.

Three Dragons Doomed
Book 5 of the Donald Youngblood Mystery Series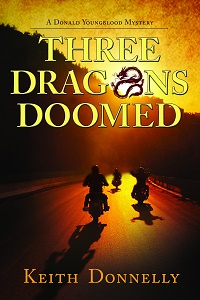 Outside the small town of Saddle Boot, West Virginia, a bulldozer uncovers a long-buried body. Only four living people know it's that of drifter Johnny Cross. But Johnny Cross was not who he appeared to be.

In the early-morning hours a few days later, in Mountain Center, Tennessee, a body is dumped in a downtown back alley, a young female dead less than twenty-four hours. Over the next few weeks, two more dead females turn up in East Tennessee. A serial killer with an unusual signature is on the loose.

The only thing that connects these events is private investigator Donald Youngblood. Don knows the identity of the body in West Virginia. He also knows the dead girls in East Tennessee are a personal message to him. A new and deadly game has begun.

In this unique double sequel to Three Days Dead and Three Devils Dancing, Youngblood wrestles with two separate and distinct cases: finding the true identity of Johnny Cross and tracking down a serial killer who seems to be in a big hurry for a final showdown.

---


Three Deadly Drops
Book 4 of the Donald Youngblood Mystery Series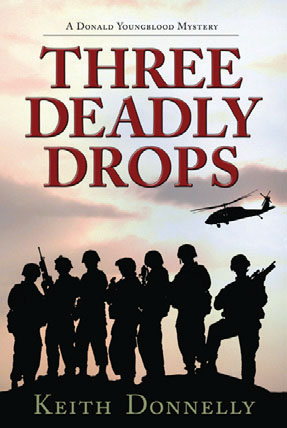 More than a year has passed since Donald Youngblood closed the file on the Three Devils Case. His personal life is trending upward, business is booming and no one has come to him with a case likely to get him killed.

When Jessica Crane walks into Don's office asking him to look into the apparent heart-attack death of her husband, Don is convinced it is just the delusions of a grieving widow. But as he goes through the motions of his investigations, uncovering a mysterious note and a twenty-year-old picture from Desert Storm, Don starts to think there may be more to the death of Walter Crane than natural causes.

The Silver Star, a soldier with a stress problem, an Army Ranger black ops mission gone bad, a rogue CIA agent, a missing vial and a unique list of soldiers turning up dead are all pieces to the puzzle that Don races to fit together before someone else dies.

In the desert of New Mexico, the bayou country of Louisiana, the streets of Memphis, and small towns in South Carolina and Kentucky, Donald Youngblood tracks his most elusive foe yet and starts to wonder if maybe he is in the wrong business.

---
Three Devils Dancing
Book 3 of the Donald Youngblood Mystery Series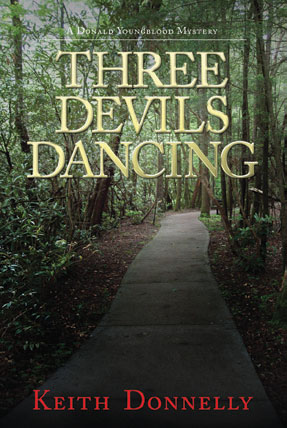 After the Malone case nearly got him killed, ex–Wall Street whiz kid and private investigator Donald Youngblood wants just to settle down with his new ready-made family and watch the world go by.

Not likely.

A young woman with a mysterious tattoo turns up dead at a local lake, and the girl's father persuades Don to look into her killing. Soon afterward, a three-year-old girl gets kidnapped. The girl's mother, wanting to avoid police involvement, convinces Don to look for her daughter, leaving him with much more than he bargained for.

Who took the little girl, and why?

Is the tattoo on the dead girl a significant clue or just skin art? Playing a deadly game of cat and mouse with an insane serial killer while trying to fulfill a promise to a ruthless drug dealer, Donald Youngblood, with help from partner Billy Two-Feathers and new ally Oscar Morales, pursues his most cunning adversary yet.


Three Days Dead
Book 2 of the Donald Youngblood Mystery Series
(Now in its 2nd printing.)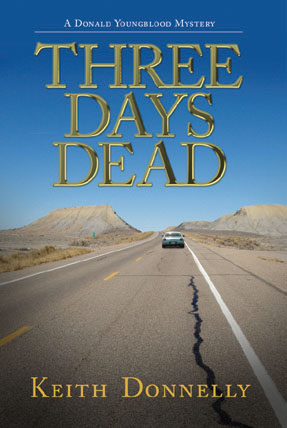 When Tennessee private investigator Donald Youngblood solved the Fairchild case he vowed never again to go hunting for a missing person. With live-in-love and Mountain Center cop, Mary Sanders, and his faithful black Standard Poodle, Jake, Don's life has settled back into its old routine.

All of that is about to change. A very young, very pretty and very persuasive blue-eyed, blonde female shows up in his office one morning needing help finding her missing mother. Now, Don must track down a mother gone wrong while trying to find her abandoned daughter a proper home before child welfare gets the scent. To complicate matters, an old flame, Sandy Smith, is being harassed by a former boyfriend, who is not what he appears to be, and Sandy is begging Don to do something about it. Tracking down the missing mother with the help of his best friend and partner, Billy Two Feathers, and Don's ever-dangerous new friend, Roy Husky, the trail of clues leads to a Las Vegas confrontation where Don comes face to face with the evil henchmen of Vegas bad boy, Victor Vargas, and nearly pays the ultimate price.

Three Deuces Down
Book 1 of the Donald Youngblood Mystery Series





The hardback edition is now out-of-print.



A TRADE PAPERBACK edition of this title is NOW AVAILABLE (see order form)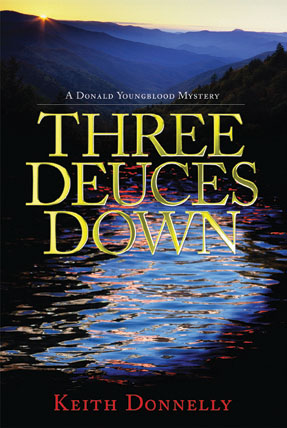 Bored Wall Street whiz kid Donald Youngblood returns to his East Tennessee hometown and on a whim gets a Private Investigator license. Joined by best friend, Billy Two Feathers, a full-blooded Cherokee Indian, they open Cherokee Investigations and for a few years work small cases and just hang out.

Then Don is summoned by the rich and powerful Joseph Fleet to find his missing daughter and son-in-law. As Don and Billy go through the motions of investigating the disappearance a sinister plot unfolds complicated by a restless girl friend, a beautiful blond police officer, a New York mob boss and a killer on the loose with Don in his sights.

From the backwoods of Tennessee to the coast of Florida to the streets of New York and half way around the world, Donald Youngblood, with the help of some well connected friends and a nose for trouble, chases an elusive and deadly foe to extract the ultimate revenge and realizes the chase will change his life forever. .




This page last updated on: 12/21/2018




Website created using Microsoft Expression Web 2.
It is best viewed in Internet Explorer 8.0.